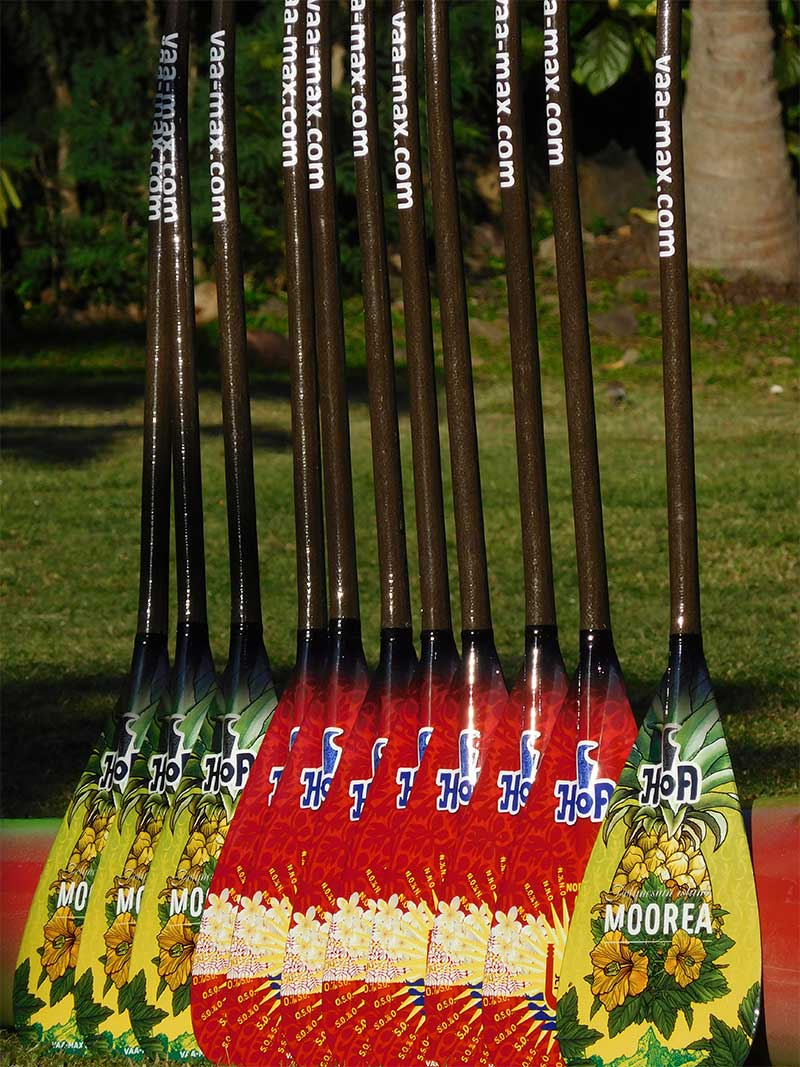 Rame lin/carbone HOA
Construite avec un manche ajustable en fibre naturelle de lin et un rapa hybride original, la rame HOA est un produit très haut de gamme, extrêmement léger et réputé pour son flex idéal. Contrairement aux autres rames du marché, le flex ne se situe pas principalement dans le manche mais plutôt dans le rapa. Ainsi la rame Hoa absorbe les impacts répétitifs et élimine totalement les douleurs d'épaules liées à l'utilisation des rames en carbone. La finesse du rapa propose une pénétration parfaite dans l'eau grâce à un film déperlant. Conçue pour les courses de vitesse et les marathons, la rame Hoa a rapidement été adoptée par les compétiteurs. Adaptable aux différentes tailles, la rame Hoa est également disponible en version peperu (rame de barreur). La rame Hoa utilise une résine époxy bio et ultra performante à base de plantes renouvelables. Fabrication en Polynésie française. 
HOA flax/carbon paddle
Built with a handle natural flax fiber and blade original hybrid, the HOA paddle is a very high end rowing, extremely lightweight and famous for its perfect flex. Unlike other market paddles, the flex is in the blade and not in the handle. Also the Hoa paddle absorbs repeated impacts and eliminates recurring shoulder pain to other carbon paddles. The fineness of the blade offers a perfect entry into the water through the water repellent film. Designed for speed races and marathons, Hoa train was quickly adopted by competitors.
Adaptable to different sizes, the Hoa paddle is also available in peperu version (steering paddle). Designed for competition, peperu paddle is precise and pleasantly light. Its ideal length and narrow shape gives it the same paddle surface to a conventional paddle. It has an excellent performance in the surf.
The Hoa paddles use an epoxy resin, high-performance bio-based renewable plants. French Polynesia manufacturing.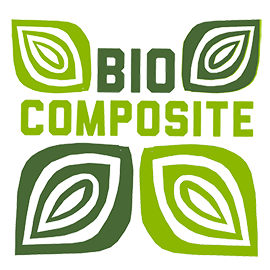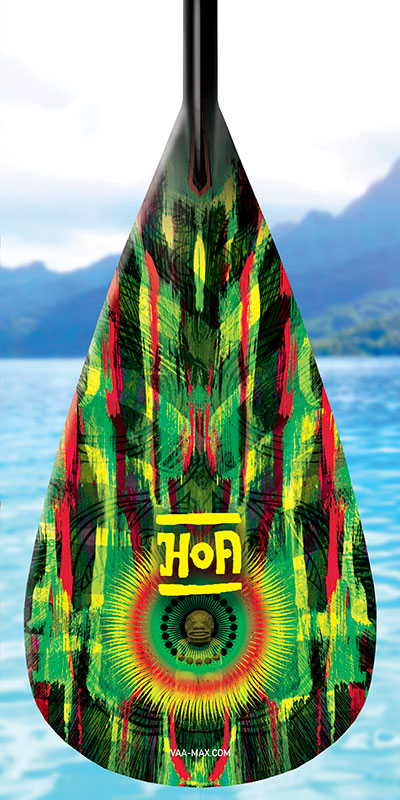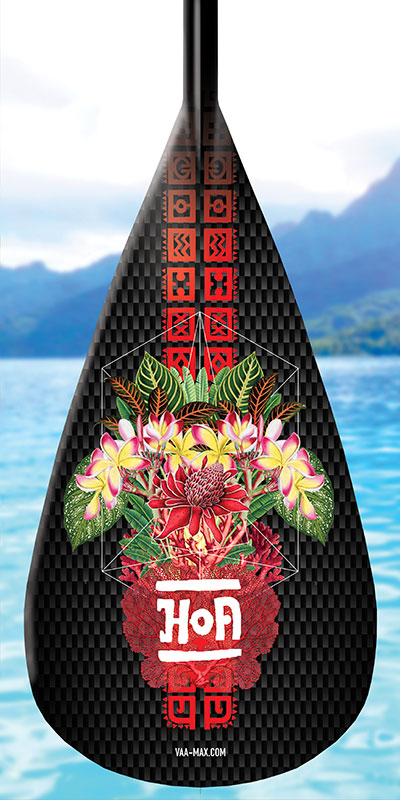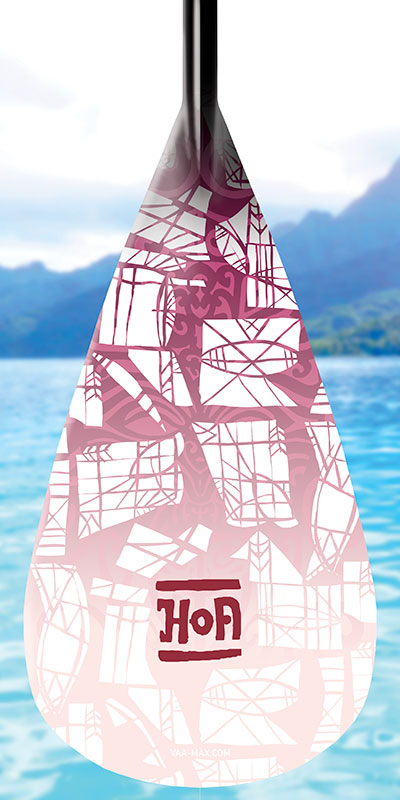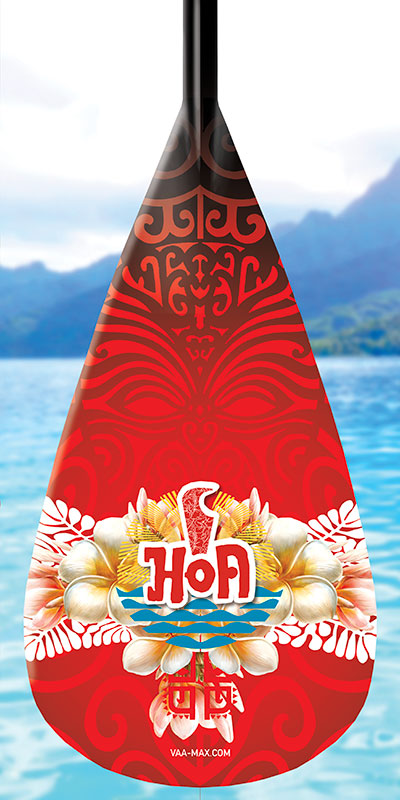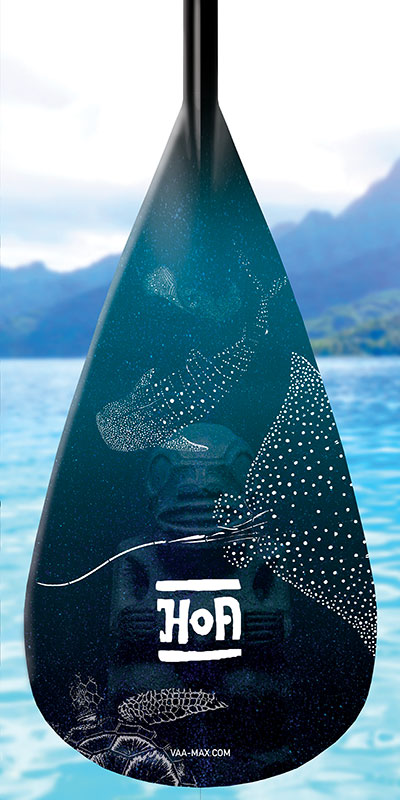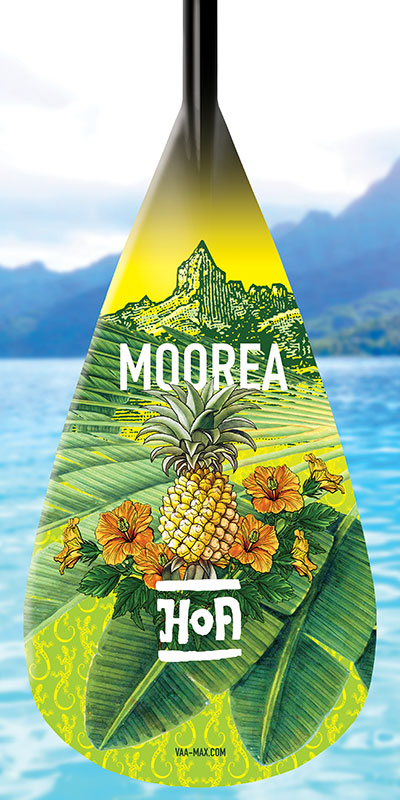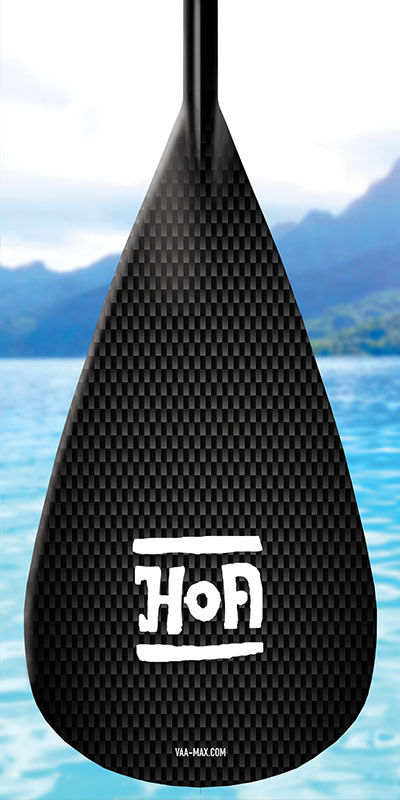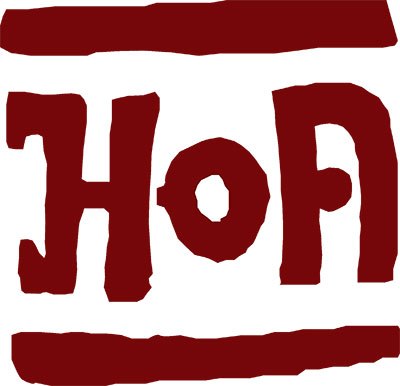 Rame « S » bio lin/carbone
MATERIAUX : Fibre de carbone sergé 12K / fibre naturelle de lin / résine bio-sourcée stable aux UV / film déperlant / cuisson à 80° sous presse / très haute résistance à la déformation
CARACTERISTIQUES : Manche en S courbe douce, ajustable / flex incomparable / équilibre optimisé pour la compétition / finition parfaite / hauteur ajustable / design HOA© en série limitée / poids rame : 520 g 
DISTRIBUTION & PRIX PUBLIC (tarif spécial pour les clubs polynésiens) : Polynésie : 27 900 CFP (+ port en sus : env. 1 900 CFP)  / France : 234 € HT (+ port en sus : env. 19 €) / Autres territoires : nous consulter
PRODUIT SUR COMMANDE
DELAIS DE LIVRAISON : Moorea : 1 semaine / Polynésie : 1 semaine / France métropolitaine : 3 à 4 semaines / Autres territoires : nous consulter
HOA "S" paddle
MATERIALS: 12K twill carbon fiber / natural flax fiber / bio-base UV stable resin / repellent film on the blade / baking at 80° under vacuum / high resistance to deformation
FEATURES: Channel soft S bend, adjustable / incomparable flex / optimized balance for the competition / perfect finish / adjustable height / design limited edition / weight: 520 g
DISTRIBUTION & PUBLIC PRICES (special price for polynesian teams) : Polynesia: CFP 27,900 (+ shipping CFP 1,900) / France: € 234 duty free (+ shipping € 19) / Other areas: contact us
PRODUCT SALES ON ORDER
DELIVERY TIME: Moorea: 1 week / Polynesia: 1 week / France: 3 or 4 weeks / Other areas: contact us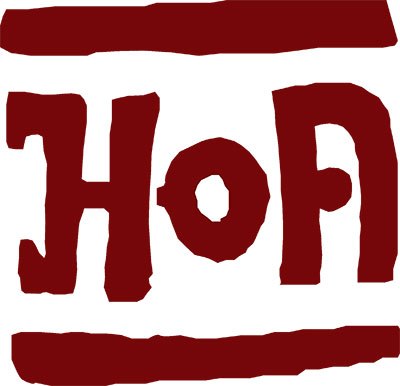 Rame « PEPERU » bio lin/carbone
MATERIAUX : Fibre de carbone sergé 12K / fibre naturelle de lin / résine bio-sourcée stable aux UV / film déperlant / cuisson à 80° sous vide / très haute résistance à la déformation
CARACTERISTIQUES : Manche droit, ajustable / flex incomparable / équilibre optimisé pour la compétition / finition parfaite / hauteur ajustable / design HOA© en série limitée / poids rame : 750 g
DISTRIBUTION & PRIX PUBLIC (tarif spécial pour les clubs polynésiens) : Polynésie : 31 900 CFP (+ port en sus : env. 1 900 CFP)  / France : 254 € HT (+ port en sus : env. 19 €) / Autres territoires : nous consulter
PRODUIT SUR COMMANDE
DELAIS DE LIVRAISON : Moorea : 1 semaine / Polynésie : 1 semaine / France métropolitaine : 3 à 4 semaines / Autres territoires : nous consulter
HOA "peperu" steering paddle
MATERIALS: 12K twill carbon fiber / natural flax fiber / bio-base UV stable resin / repellent film on the blade / baking at 80° under vacuum / high resistance to deformation
FEATURES: Channel right, adjustable / incomparable flex / optimized balance for the competition / perfect finish / adjustable height / design limited edition / weight: 750 g
DISTRIBUTION & PUBLIC PRICES (special price for polynesian teams) : Polynesia: CFP 31,900 (+ shipping CFP 1,900) / France: € 254 duty free (+ shipping € 19) / Other areas: contact us
PRODUCT SALES ON ORDER
DELIVERY TIME: Moorea: 1 week / Polynesia: 1 week / France: 3 or 4 weeks / Other areas: contact us
designed in moorea
The guarantee of well-known Tahitian expertise
Contact Us
Workshop in Moorea island, French-Polynesia 
(+689) 87 72 31 32
www.facebook.com/vaamax

conditions générales de vente